Dehydrated?
It happens more than you'd think. After all, if you're just a little thirsty, that's fine, it can wait, right?
Even mild dehydration, though, has some nasty symptoms. Headaches, tiredness, and more. No thank you.
Image credit: Maud Correa, Unsplash
Fluidics is here to help.
Keep track of how much water you're drinking, and know how much you should be. All in a minimal, beautiful, and privacy-focused way.
Oh, and did we mention that it's free?
Quick
Set up your most-used amounts—your water bottle, favorite sports drink, or anything else.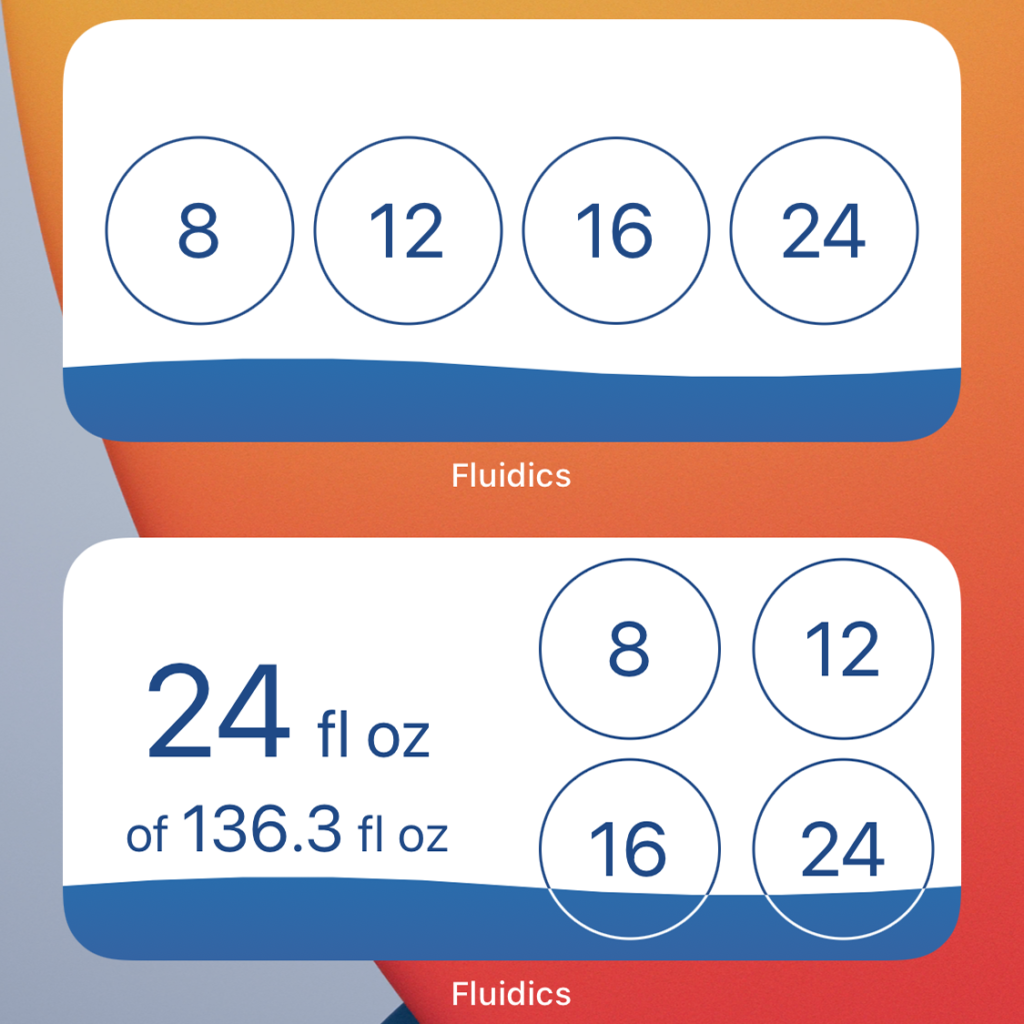 Easy
Check your goal and log from anywhere, with your choice of three widgets.
Pretty
Minimalist design and calm animations; looks good during the day, and at night.
Fluidics is built around your privacy, and is free to download and use. If you really like it, or you like tinkering with settings, you can pay $0.99 per year to unlock more customization.